made by
milly_gal
I think there's so much stuff here, anyone who would like to read my fics could use a masterpost.
(
Hope you like it
Collapse
)
K's birthday was on Friday. She's 5 now, as everybody knows that met her in the past three days.
(
Read more...
Collapse
)
Dear
jj1564, every day is special, but today is especially special. Hope you have fun and sun and love for the next 355 days.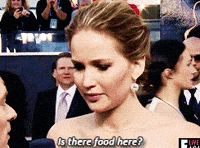 Dear
raloria, wishing you a very wonderful birthday and many more to come! Hopefully, the next 355 days will be quite as wonderful.

I found some pics for you :)))) Enjoy!
(
Read more...
Collapse
)





Ordered tickets for Purcon 5 today. Half of the Vip, Gold and Silver tickets and the first section (out of eight) of standard tickets went on sale at 6 pm. 20 minutes later, everything save the day tickets were gone.

I didn't get Gold as I wanted :(( Em and I now have two wonderful Silver tickets :)))

I'll try for Gold later when they sell the second batches and then sell the Silver ones :))) Great plan!
Money money money
David Haydn-Jones has an account on AO3.
There's exactly one very short story called
The Ketchacabra
, which is supposed to help promote David's Ketchacabra merchandise.
And I found another nice vlog with impressions from Purgatory
here on Youtube
.
Did you know?
Mr Fantastic put the Japan Day video online,
it's here
. If you're interested, go see my husband's shenanigans :)))))
It's online!






According to Mark Pellegrino, the surname of Lucifer's first vessel is Ubrimowitz.

After eight years, we know Nick Ubrimowitz' full name.
Can someone tell Supernaturalwiki?
The things I did today: took a nap, washed three loads of laundry, ate too many strawberries with whipped cream, was glued to Facebook.
amberdreams
and
julchen11
very happy birthdays!
I actually made it to finish all the bags and gifts in time, then went to register for Purcon in the afternoon. Now I'm home for a quick bite for dinner, kiss the kids goodbye and leave for a concert with Gil :))))
I don't even have time to upload the pictures I took of the fabulous bags I made or search for brilliant gifs for the birthday girls :((( So please just imagine the most magnificent pic spam you've ever seen here.
Love, Mina
This is a fly-by post to wish